Joint lecture with EBBS society
MMiN Lyon meeting is pleased to announce this joint lecture by Ana Pocivavsek (Columbia, South Carolina, USA) to all the EBBS members. The registration to attend this talk is free for EBBS members. In order to prolong this moment of conviviality, the EBBS members can stay for lunch time, MMiN poster session and commercial exhibition (50 € fees).
Day: Friday July 1st – 11:00 am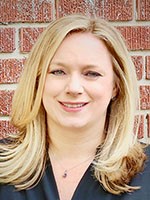 Ana Pocivavsek - Columbia, South Carolina, USA
SLEEP, COGNITION, AND KYNURENIC ACID: BUILDING BLOCKS OF MENTAL HEALTH
Dysfunction in tryptophan metabolism via the kynurenine pathway (KP) has been implicated in the pathology of neurodevelopmental and psychiatric disorders, including schizophrenia (SZ) and bipolar disorder. Astrocyte-derived KP metabolite kynurenic acid (KYNA) is elevated in the brain of individuals with these severe psychiatric illnesses and has been linked to cognitive impairments in patients. Modest increases in KYNA, which modulate cholinergic and glutamatergic neurotransmission, may contribute to sleep disturbances (Pocivavsek et al. Sleep 2017), a common complaint among patients suffering from psychotic disorders that can exacerbate cognitive problems. We are currently investigating the novel hypothesis that KYNA represents a key molecular link between sleep disturbances and cognitive dysfunction. Based on the etiology that neurodevelopmental risk factors including maternal immune activation, stress, and obstetric complications result in an increase in tryptophan metabolism to kynurenine, we developed an experimental system in rodents where brain KYNA is elevated during the last week of embryonic development ("EKyn paradigm") by feeding dams chow laced with the direct bioprecursor kynurenine. We have studied long-lasting impacts in adult EKyn offspring of both sexes including dysfunctions in a) learning and memory, b) sleep and arousal behaviors with polysomnographic recordings that combine electroencephalogram (EEG) and electromyogram (EMG) in rodents, c) biochemical dynamics of KP metabolites, d) extracellular neurotransmitters levels in the brain, and e) genomic rhythmicity. Taken together, we have determined conspicuous sex differences whereby overall male EKyn offspring are more adversely impacted by prenatal KYNA elevation. Our ongoing and future studies highlight translational therapeutic strategies, focusing on inhibiting kynurenine aminotransferase II (KAT II) as a mechanistic avenue to reduce KYNA and improve outcome for individuals suffering from neurodevelopmental and psychiatric disorders.
Keywords: sleep, wake, schizophrenia, astrocyte, neurodevelopment
Venue
UCLy - Université Catholique de Lyon
Campus Saint-Paul
10 Place des Archives
69002 Lyon, France
Access to joint lecture only: free registration BUT compulsory
Access to joint lecture, lunch, poster session and commercial exhibition: 50 €, compulsory registration